Love West Oxfordshire
Dino Trail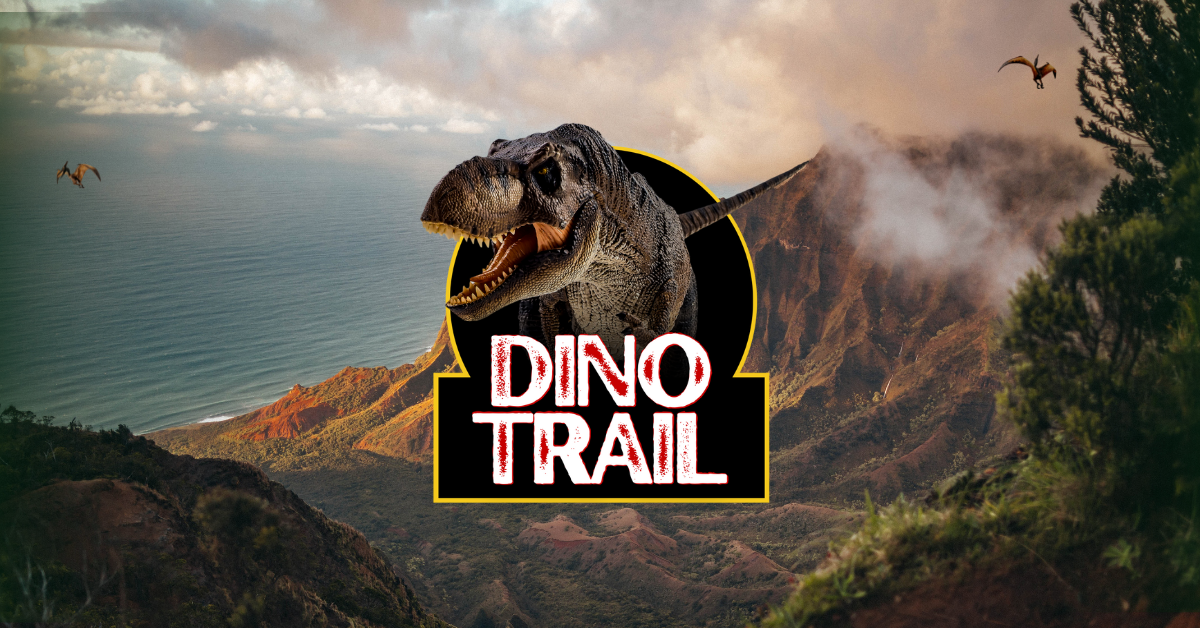 This summer become a dinosaur hunter and discover prehistoric beasts hiding in a town near you!
It might be a Diplodocus on the High Street or a Spinosaurus in the Market Square so watch out, and be careful!
Use the LoyalFree app to make your way around West Oxfordshire uncovering the hidden dinosaurs.
This trail is aimed at younger children but is a fun family activity for all ages! As you make your way along the trail you'll be able to view videos of dinosaurs in that area along with some interesting facts!
Dates: 2 August – 4 September 2022

The winner of this fantastic prize, generously donated by Cogges Manor Farm, will be announced the week beginning 5 September. Every video of a dinosaur viewed counts as one entry, so the more dinosaurs you find, the more likely you are to win the prize.
Download the LoyalFree app to take part in this 'roarsome' video trail! 
LoyalFree App
The Love West Oxfordshire LoyalFree App was introduced in July 2021, to encourage shoppers and visitors back to the high street, after the Covid-19 pandemic left many businesses in need of support.
Businesses across West Oxfordshire have signed up with a range of offers such as discounts on wine, beauty treatments, free coffees, meals out, electrical goods, books and even discounts on sports club membership. Residents who download the app for West Oxfordshire will also be able to access deals across the rest of the country via the wider LoyalFree network.
The app also provides trails that give users the opportunity to explore West Oxfordshire in a new way with routes like the Downton Abbey Trail and Witney Historic Sites trail giving an extra dimension to days out. Event listings ensure you'll never miss out on all offers.
The app is available for free on Google Play and the App Store
Business sign up
If you're a local business that would like to register for the app email business@westoxon.gov.uk. It is free to participate and offers more options to digitally market your business. 
Terms and conditions for businesses
The following businesses are eligible for a listing on the Love West Oxfordshire LoyalFree app:
Restaurants
Garages
Cafe's 
Accommodation
Pubs
Tourist Attractions
Or, meet four of the five following criteria:
Have commercial premises, registered for business rates
Retail or Health & Beauty services
Proximity to other businesses in a town or village centre
Customer facing
Businesses that operate from fixed premises, have an open door policy and customers can walk in off the street
Funding for the project will be coming from the European Regional Development Fund (ERDF) as part of its Welcome Back Fund.
West Oxfordshire District Council makes no representations, warranties or guarantees, whether express or implied, as to the quality or suitability of the goods and services offered through this application.